Join AI Connect
Advancing medicine through seamless AI
Join AI Connect is an AI diagnostic support solution powered by Join's cloud platform, which leverages the infrastructure built around the Join deployment and the Join Cloud to provide a wide range of medical AI services effortlessly and cost-effectively, depending on a facility's specific needs.
In general, implementing AI solutions requires designated servers and security equipment for each facility. There are various hurdles in implementation such as the time required to coordinate with the department in charge, and the cost required to integrate each medical AI service.
Join AI Connect utilizes the same secure infrastructure as Join's platform, enabling enhanced Join capabilities.
Join AI Connect was created in partnership with the world's leading medical AI service providers based on the desire to support medical institutions and improve the quality of healthcare by making it easier to use cutting-edge AI technology.
Medical data-based diagnostic support AI services are available in a wide range of therapeutic​ areas, including diagnostic support using head MRI images and disease screening using chest x-rays.
In addition, Join's network can be used to distribute AI in the research phase to the world. Collaborative research can be conducted through multi-centered and multinational partnership with research institutions around the world.
By collaborating with leading-edge medical AI service providers and researchers from around the world, we aim to propose "new forms of medicine" and further improve the quality of healthcare.

Features
Unnecessary to install new equipment
You can easily use Join-compatible​ AI without having to install or purchase new equipment.
Utilizing various medical AI services
Services are available through the most advanced medical AI technologies from around the world.
No initial costs required
If you use desired AI through​ Join AI Connect, there are no upfront and PACS connection fees that you would otherwise be required to pay. (*Depends on your Join subscription)
Participating in collaborative research​
By using Join AI Connect, take part in cutting-edge research projects around the world.
AI services offered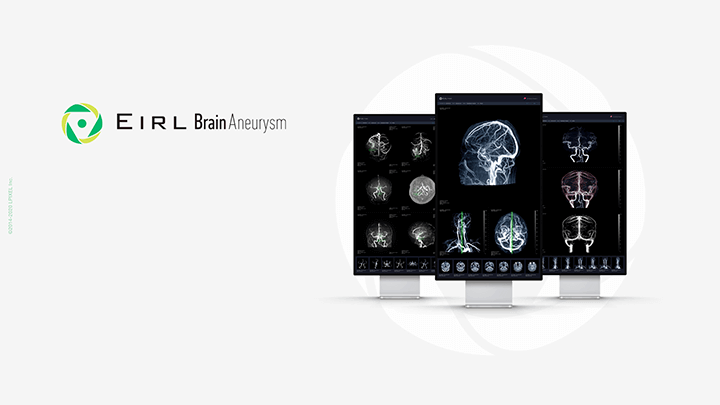 EIRL Brain Aneurysm
EIRL Brain Aneurysm (Product Name: Medical Image Analysis Software, EIRL aneurysm, Certification Number: 30100BZX00142000) detects and marks candidate points resembling saccular aneurysms larger than 2 mm in size on brain MRA images to assist in reading them. The sensitivity of the doctor interpreting the images without the software was 68.2%. In comparison, the sensitivity with the assistance of the software was 77.2%, suggesting an improvement in diagnostic accuracy.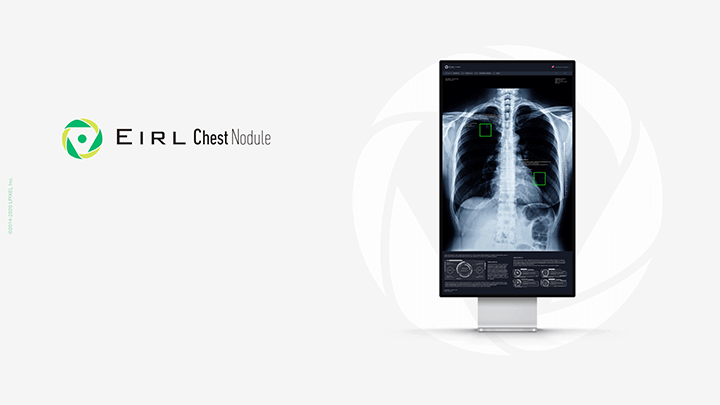 EIRL Chest Nodule
EIRL Chest Nodule (Product Name: Medical Image Analysis Software, EIRL Chest X-ray lung nodule, Certification Number 30200BZX00269000) detects "lung nodule" candidate areas from chest X-ray that are larger than 5 mm and smaller than 30 mm. The sensitivity of the specialized-rasiologist and the non-specialized radiologist interpreting the images with the software increased by 9.9% and 13.1 % respectively, suggesting an improvement in diagnostic accuracy.
CXR Triage
NeuralMed CXR product focuses on quickly identifying important pathologies in Chest X-Ray Exams. With a Negative Predictive Value of 94%+ and AUC for pathologies above 0.92, the solution is able to efficiently and with high accuracy triage critical patients, increasing patient flow and diagnosis accuracy.